LG TVs and LG Soundbars In Harmony With Your Home
The matching designs of LG Soundbars and LG TVs are made to complement your home as well as each other. Every design element has been carefully considered so that they become a part of your interior and add style to your space.
Hassle-free Control With A Single LG TV Remote Control
Make the most of features that have been developed for ultimate compatibility. You can control the soundbar's power, volume, and even sound modes with LG TV remote only — that's convenience turned up to max.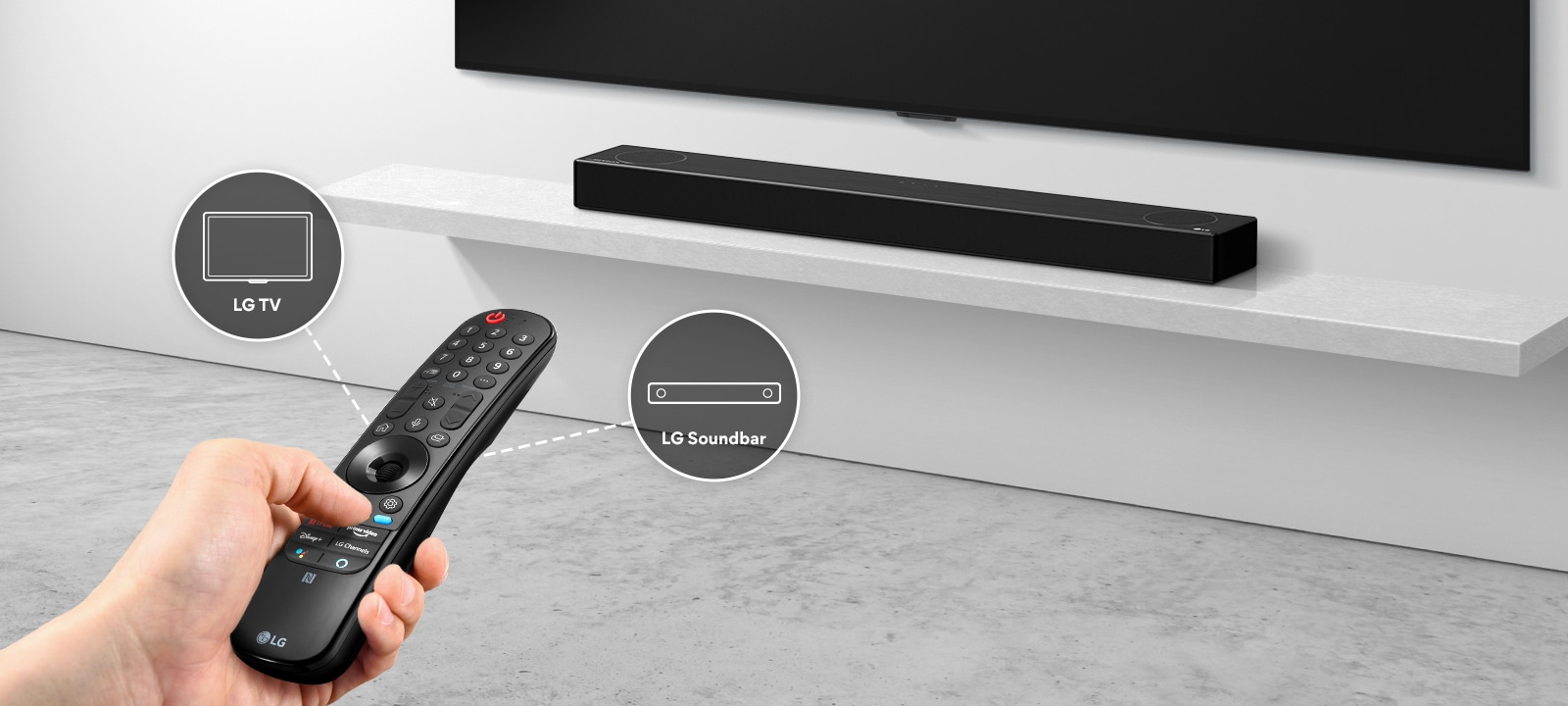 *Soundbar Mode Control may vary by Soundbar models.
**LG TV Remote usage is limited to certain features only.
An Upgraded Soundbar Experience With LG TV AI Processor
TV Sound Mode Share uses the upgraded 2021 LG TV AI Processor to output better sound through the LG Soundbar. It takes full advantage of the TV's AI Processor to make everything you hear clearer and more consistent, even from different content sources. Only an LG Soundbar and LG TV combination lets you experience your TV at its best.
*TV Sound Mode Share may vary by TV models.
Creating Better Sound Together
Since 1977, Meridian has delivered innovative and elegant high-performance audio solutions that have redefined how people enjoy their music and movies. As the pioneer of High Resolution Audio and the master of Digital Signal Processing (DSP), they have played an integral role in the development and adoption of pioneering technologies.
meridian may vary by Soundbar models.
High-Resolution Audio
LG Soundbar SPD7Y delivers 24bit/96kHz High-Resolution Audio. This produces more accurate sound reproduction so you hear everything as you're supposed to.
Truly Immersive 3.1.2 Channel Sound